Our Dealership History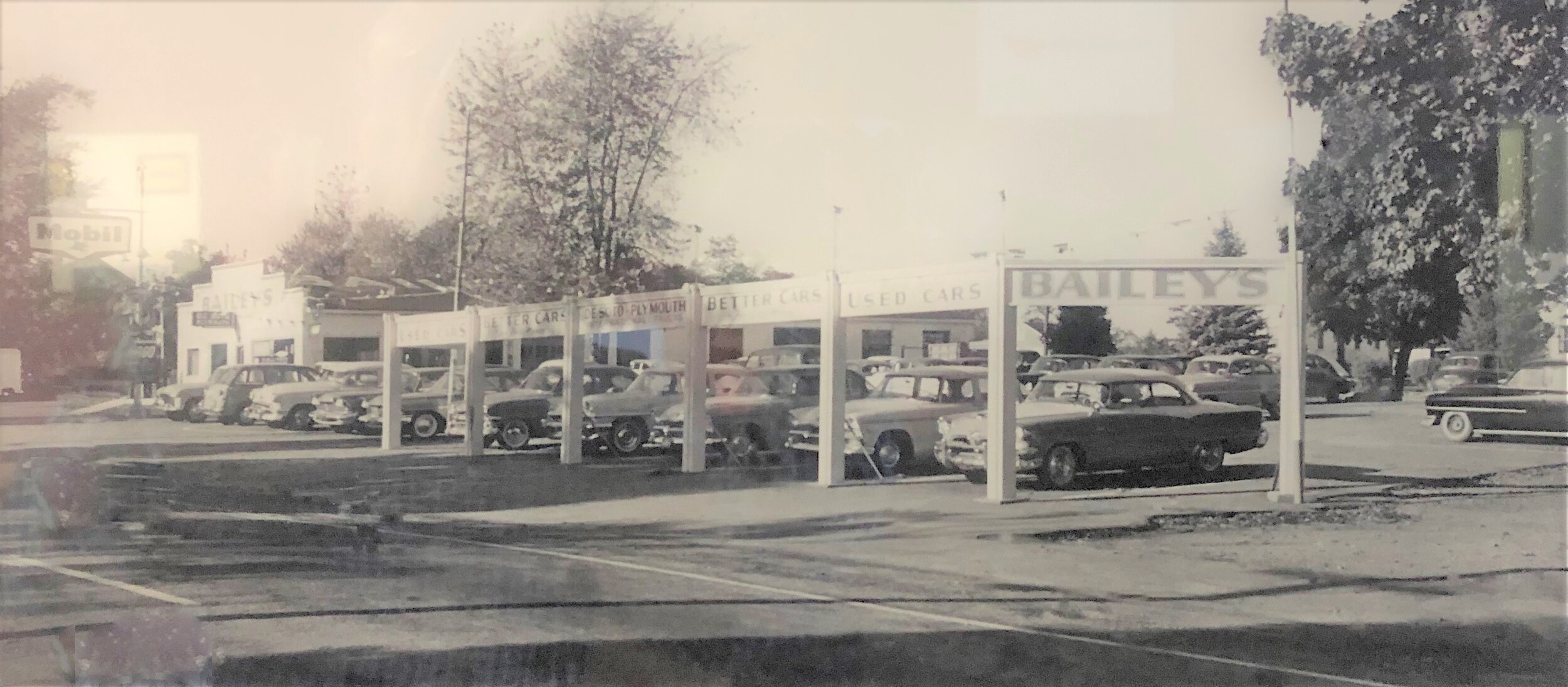 Dealership at it's current location in 1953
A Quick History of Paul Bailey's Chrysler Jeep Dodge Ram
The history of our dealership here at Paul Bailey's Chrysler Jeep Dodge Ram spans several decades, and it's still part of the Bailey family to this day. The business began with Ernest Bailey, who opened up an auto repair shop in 1928 that grew and expanded as the decades went on. Ernest became a new car dealer in 1932, and it wasn't long before he built our dealership in 1937, which is where we continue to do business to this day under the expert leadership of Maureen Bailey, Ernest's daughter and our dealership's current president.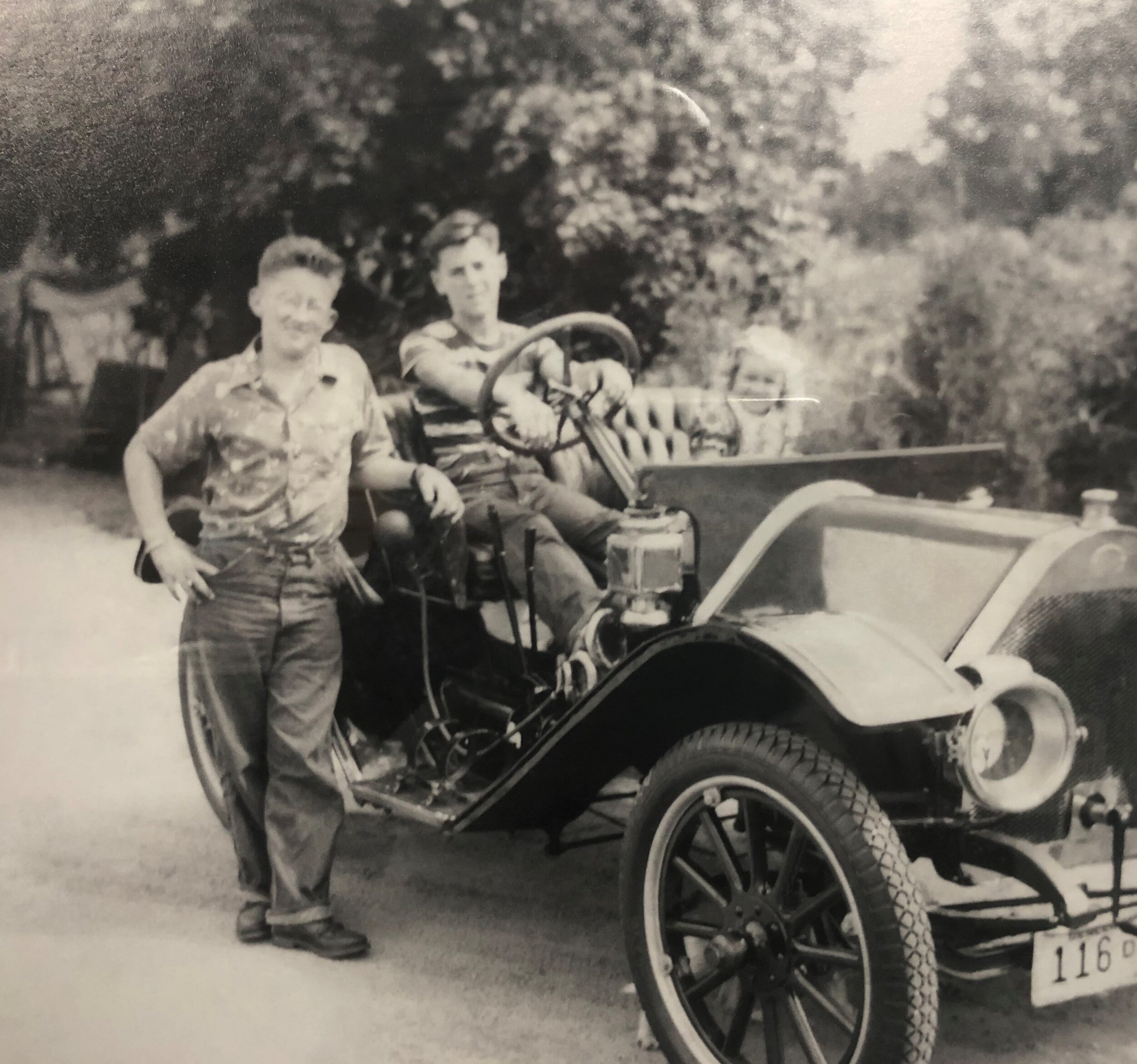 Paul Bailey's Chrysler Jeep Dodge Ram Roots Go Deep
Our family dealership has been proudly serving our community for just a handful of years short of a century, and the Bailey family has been a major part of it the entire time. Our dealership began with Ernest, was named for his son Paul, and now it is in Maureen's hands. So, you could say that selling cars and delivering a top-notch customer service experience is in our blood.
Ernest and Alice Bailey's children, Edwin, Paul and Maureen Bailey (with dog, Queenie) in 1951. This 1910 Oakland has been lovingly restored and maintained by the trio's other brother, Keith Bailey.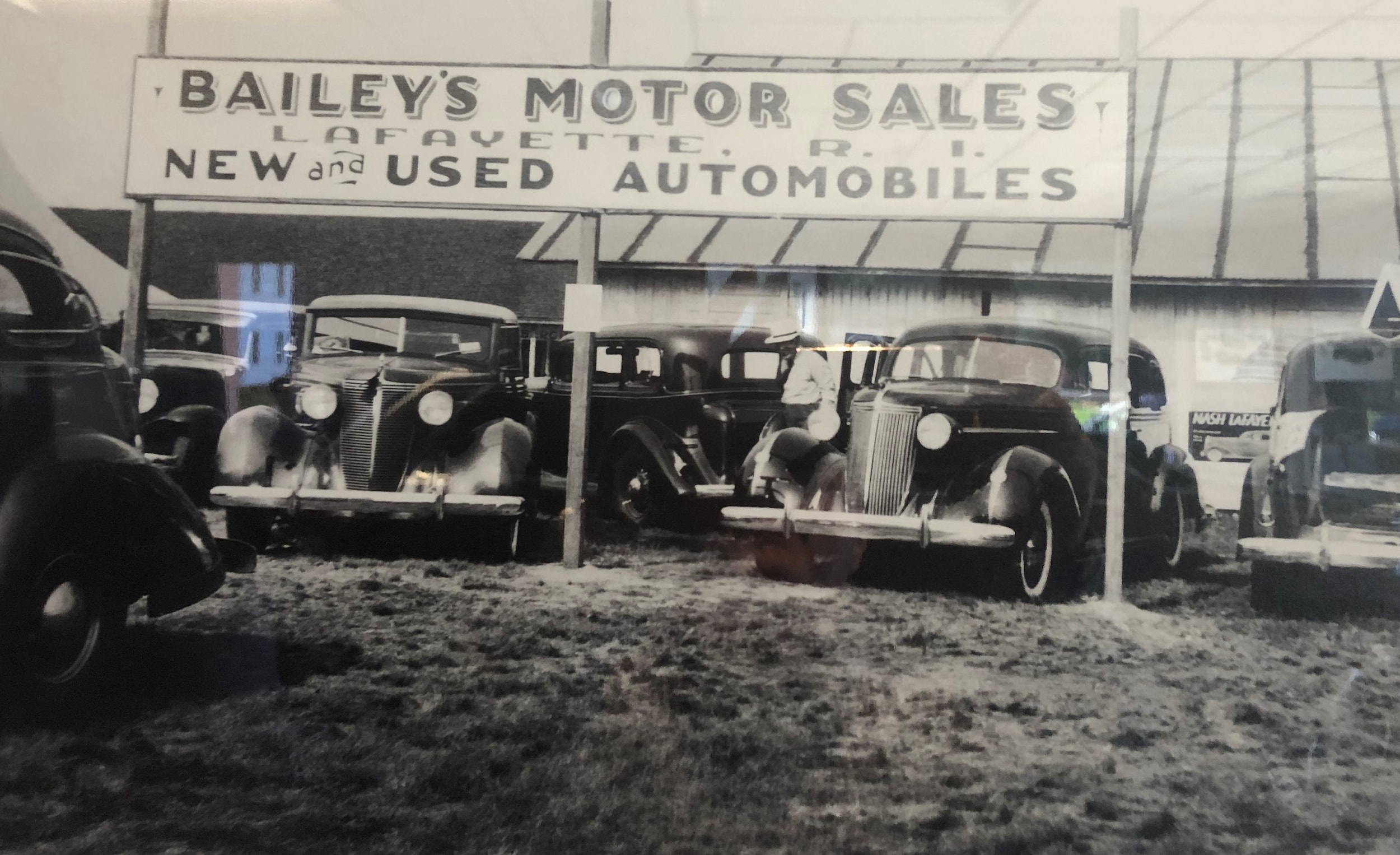 Of course, it's not just the members of the Bailey family who have been around for so long. Many of our team members have also been with our company for many years. Some of the folks on our team have been with us for decades! With dedicated employees come dedicated customers, with our dealership's success attributed to those customers and the friends and family they have referred through the years.
It's always been our goal to build positive, long-lasting relationships with our customers and employees, and we're honored to have been a part of our community for so many years. We hope to continue growing and keep our history of quality service going strong.
Dealership's display at the Washington County Fair, 1937.
We're Eager to Embrace New Things
We've been around a long time, but we're always looking for new ways to work and keep our business strong so that we can deliver the best possible dealership experience to our customers. Our customer-first approach starts with our training, and we're always eager to find ways to help our customers have the utmost confidence in every moment they spend shopping for and buying a car here at our dealership.
We're also always on the lookout for ways to make your experience as a customer easier and more straightforward. That's why we offer resources like online shopping so that you can enjoy your shopping experience from the comfort of home and rest assured knowing that we're available to help every step of the way.
You Can Find the Latest Chrysler, Dodge, Jeep, and Ram Models Here
If you're searching for something new to add to your driveway, you can find what you need here at our dealership. We offer an expansive inventory of popular new vehicles for sale, including favorites like the Jeep Wrangler and Ram 1500. We have decades of experience with helping our customers find the perfect vehicle for their needs, and we're excited to help you with your next journey.
Our team here at Paul Bailey's Chrysler Dodge Jeep Ram is ready to show you what decades of commitment to our community looks like, so please don't hesitate to get in touch with us to learn more about our dealership. We look forward to helping you achieve all your automotive goals, and we're delighted to keep providing our customers with the resources they need to get the most out of shopping for, buying, and driving a car.
Give us a call, shop with us online or stop by our Rhode Island dealership today to connect with our team!