Visit our Collision Center here at Paul Bailey's Chrysler Dodge Jeep Ram for Exceptional Collision Repair
For over 70 years, the collision center at Paul Bailey's Chrysler Dodge Jeep Ram has been a staple provider of auto body repair for our greater Providence neighbors, right here in North Kingstown. We have earned the trust of our customers, through the quality of auto repair we have delivered. For as long as you own your vehicle, "Nobody Beats a Bailey Deal!"
We are a full-service collision repair facility, doing everything we can to bring your vehicle back to optimal shape. Whether you wish to upgrade your car with an auto paint job in North Kingstown, a regular facelift on your favorite Jeep Grand Cherokee or restore your vehicle after an automotive accident, we would be more than happy to serve you here at our Collision Center.
What Sort of Auto Service Do We Provide?
Our auto technicians are experts when it comes to Jeep, Dodge, Chrysler, or Ram models. Our maintenance experts know every inch of our stellar brands, as we have years of experience restoring vehicles to optimal health. When the time is right for expert repair, please schedule auto service with us.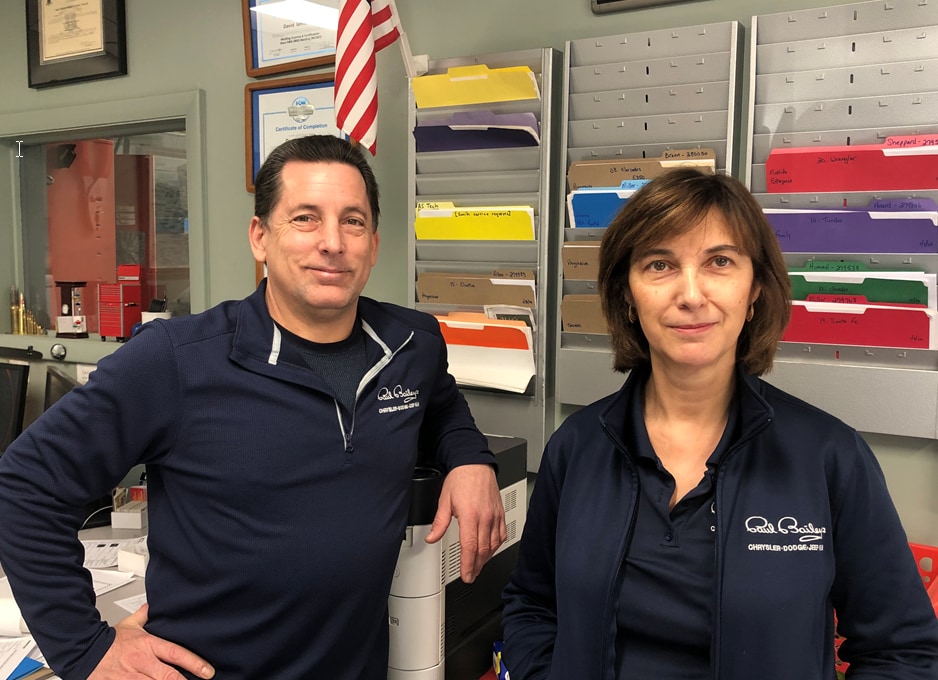 Service and Specials
When you come to us for expert service, we'll make sure your vehicle is taken care of whether you need oil changes, brake pad repair, a busted transmission, need new parts, tire rotations, and much more. Before you schedule auto service, make sure you browse our specials for savings. Our service center will do everything we can to help you with special pricing.
Please visit our dealership when the time is right to discover excellent auto repair in our collision center at Paul Bailey's Chrysler Dodge Jeep Ram.