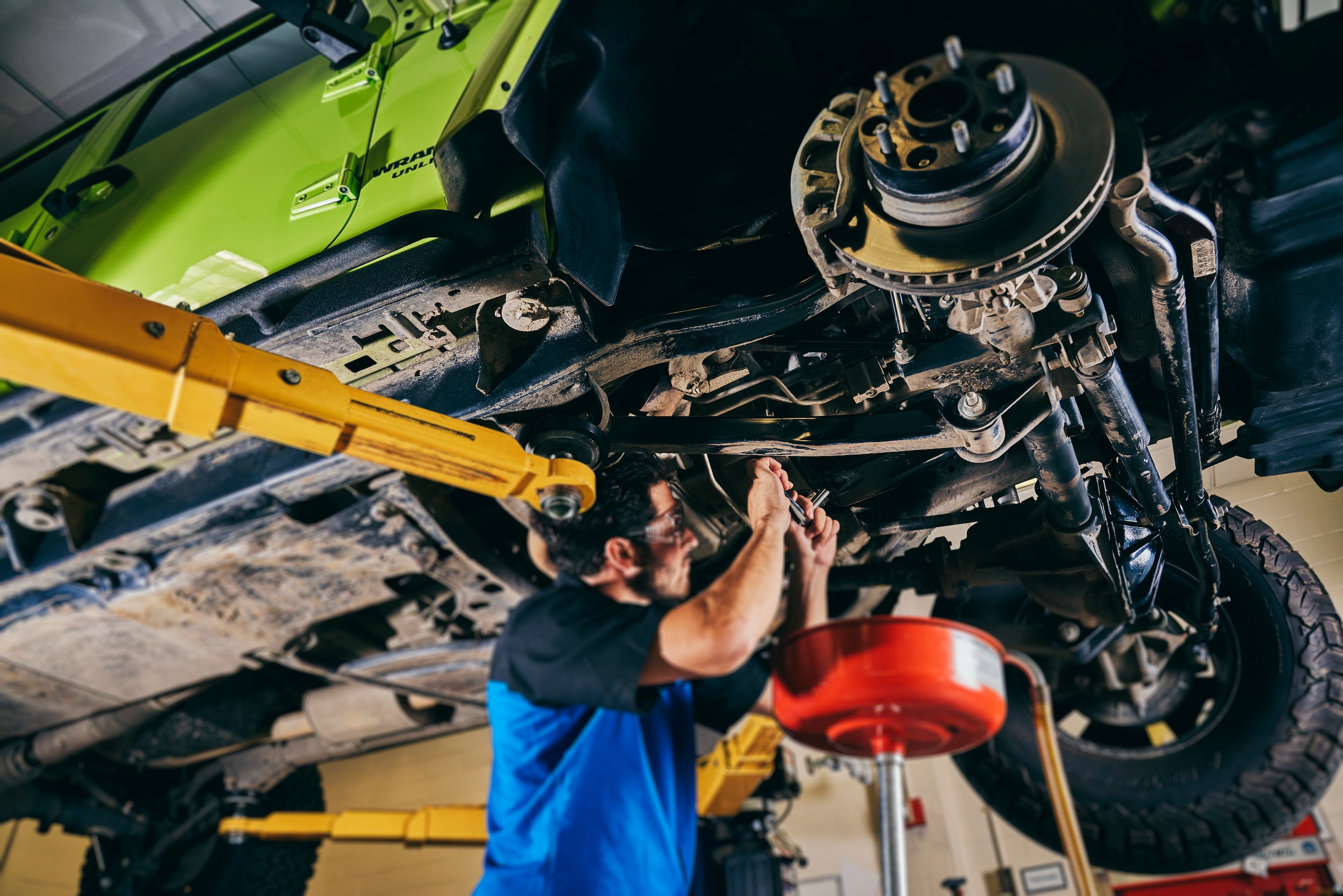 ?
Here at Paul Bailey's Chrysler Dodge Jeep RAM we offer a full service center for all of your maintenance needs, both big and small. We make it hassle-free to schedule online at a time that works around your busy schedule in Warwick. We know that getting your vehicle serviced can be stressful, but our team of certified-trained Jeep technicians has the tools and parts to ensure your Jeep is running at its best once it leaves our service center. To learn more about all we offer, continue reading.
What We Offer
We offer a full body shop here at our service center. Our body shop does custom work on your Jeep. If you want custom paint, need major repairs on dents or missing parts, it can be taken care of here. We also offer a quick service center for smaller jobs like oil changes, tire rotations, and inspections. Our quick services are great if you have a busy schedule and need to have your vehicle in and out within a half-hour, and no appointment is needed.
Don't wait to have your Jeep serviced. The longer you wait, the more extensive damage you risk occurring, which can lessen your Jeep's life span and cost you more down the line. When you service your Jeep on a regular schedule, you ensure it runs at its best for more years than you might expect.
So, no matter if your breaks are grinding, the transmission fluid needs to be changed, or you need new tires for the winter months in North Kingstown, our service center has just what you need.
You can also explore our current specials online to see what we are offering this month. Our specials help you save money on your next visits.
Don't wait! We want to get your vehicle running like new today.