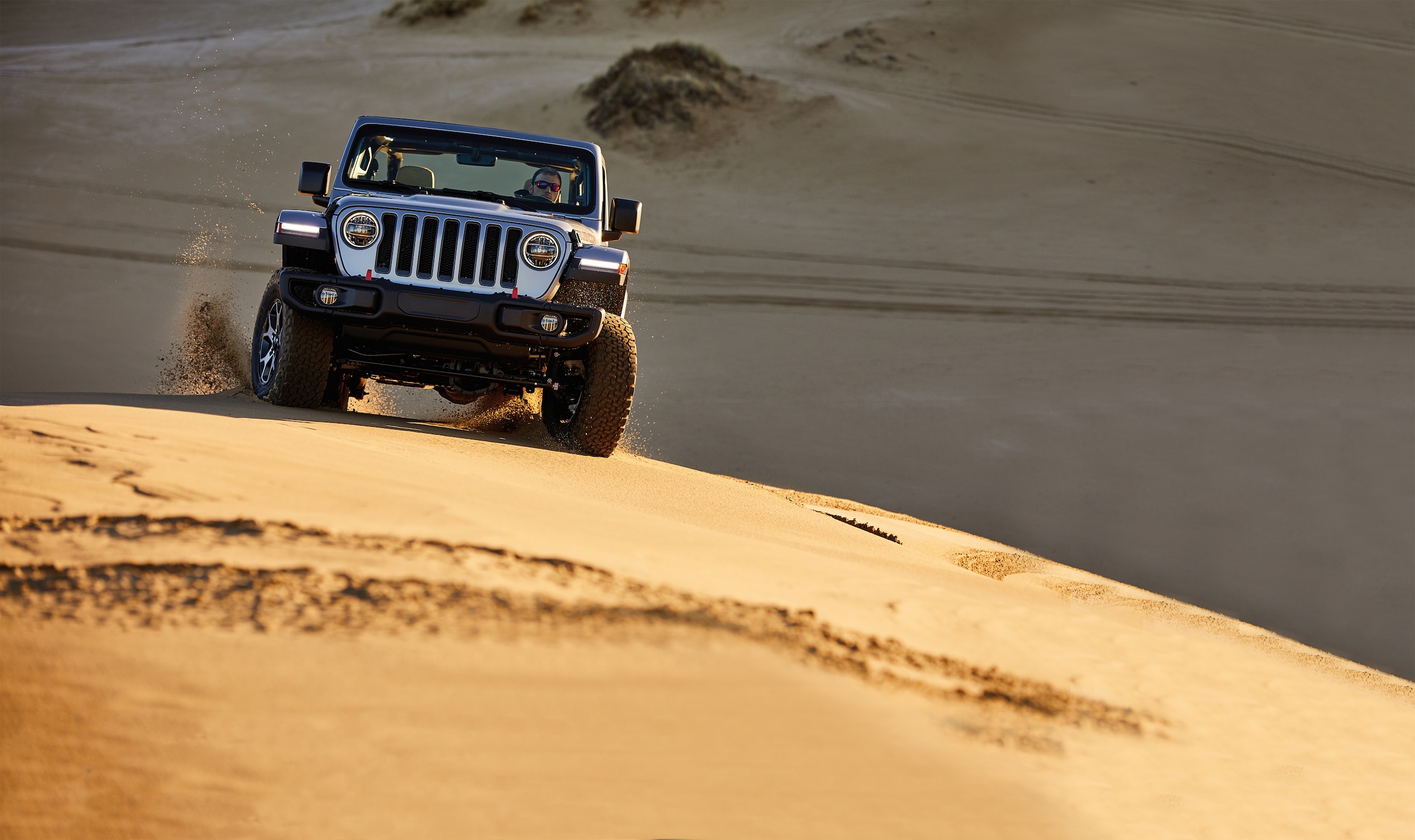 ?
When it comes to adventure SUVs the Jeep Wrangler has long been a favorite for Rhode Island drivers. This Jeep SUV has led the way in capability, unique styling, and off-road adventures. One of the most recent questions we have received here at Paul Bailey's Chrysler Dodge Jeep RAM is how the Jeep Wrangler is different from the Ford Bronco? The Ford Bronco released it's come back this year, and it certainly has some similarities to the Wrangler. But we are here to show you why the Jeep Wrangler still comes out on top as the adventure SUV to beat. To learn more continue reading.
Why the Jeep Wrangler
To start, the Jeep Wrangler is available right now! The Ford Bronco must be reserved and won't be available until 2021. You shouldn't have to wait for your next extreme outing. You can get a brand new 2020 Jeep Wrangler right now!
The Jeep Wrangler's base engine is more powerful than the Ford Bronco base engine. The Wrangler offers a Pentastar 3.6-liter V6 with 285 horsepower and 260 pound to feet of torque. The Bronco offers a 2.3-liter inline-four engine that only makes 270 horsepower and 310 pound-feet of torque.
While it may seem like a small difference, the added horsepower on the Wrangler will certainly be a difference you can feel every time you hit the gas pedal.
The Jeep Wrangler also features a better approach angle than the Ford Bronco, making it easier and safer to overcome tough obstacles. The Rubicon 44.0 offers the most impressive approach angle that beats out even the highest trim of the Ford Bronco.
The Jeep Wrangler is available right now at Paul Bailey's Chrysler Dodge Jeep RAM. We encourage you to start your journey today and visit us to see why becoming a part of the two-finger wave family is the right decision.