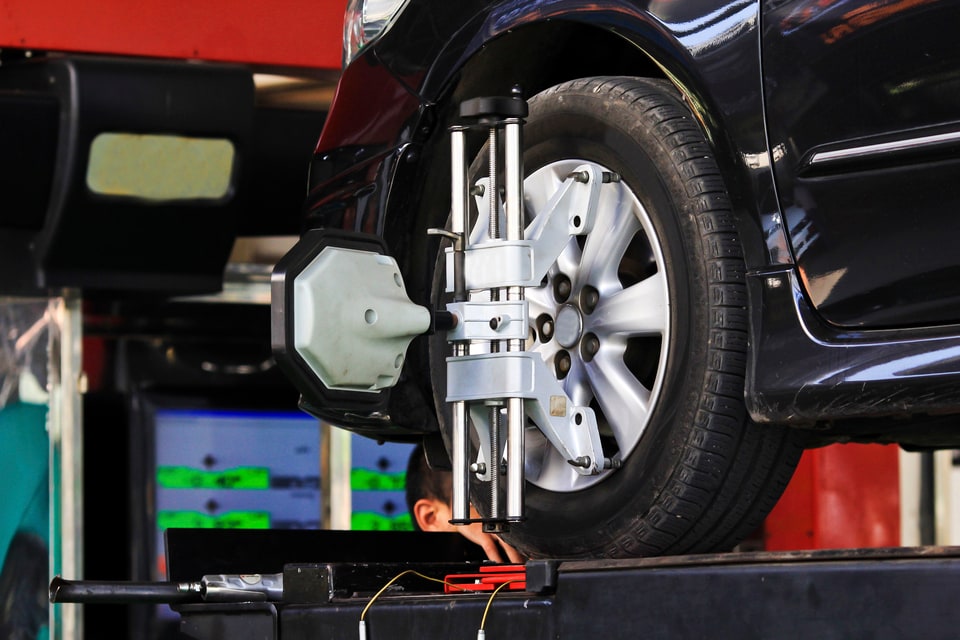 With the cold North Kingstown, RI, winters, one may be wondering if their car is fully equipped to take on the conditions. And while there are a number of services that you can consider during the winter season, one that is essential is a tire and wheel alignment. By adjusting the alignment, it can help ensure that your vehicle's tires are making contact to the pavement correctly. And there are some telltale signs of needing an alignment such as the tread being uneven on the tires and if your car is pulling to the side while you are driving. But the question remains, what are the benefits of getting a tire alignment during the winter here in the Warwick, RI, area?
How can a tire alignment help tackle winter near Providence, RI?
By getting a wheel and tire alignment, it can assist in getting your car in shape for tough winter road conditions. Because when tires are unaligned, they may not gain the traction or contact to the road as they should, this can be hazardous during the icy winter weather. However, when you get a tire alignment, the tires can provide your travels with the contact needed to cruise around safely on the chilled roads. The alignment can also aid in the longevity of the tires your vehicle has by helping to lessen the wear and tear that they accrue since they are suitably aligned.
Whether you feel a slight pull to the left or right in your car or you just want to stay safe for winter, schedule a service appointment with us at Paul Bailey's Chrysler Dodge Jeep Ram so that we can get those tires and wheels aligned for you soon! While you are here, we would be glad to provide you with information about other auto services that can be great for your winter travel.